FREE Make a Pizza Workshop-REGISTRATION IS CLOSED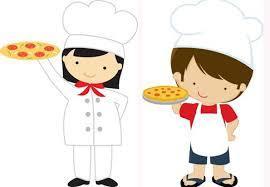 Washington Township Recreation is having a FREE "Make a Pizza Workshop".  Chef Carl is calling on ages 5-8, to join him as he performs some magic tricks and teaches us how to make a pizza.  Each child will make their very own pizza (which will be taken home to bake with parents).
This FREE workshop will be held on Friday February 21, 2020 from 5pm-6pm.  This exciting event will be held at Washington Twp. Senior Center, Long Valley, NJ.  Because this is a FREE event we are asking for serious participants only. Limited space is available so register early.  The deadline date or until class is filled is February 14, 2020.
For more information contact the recreation office at (908) 876-5941. Registration forms can be sent via email to This email address is being protected from spambots. You need JavaScript enabled to view it. or faxed to (908) 876-0029.