Senior of the Year Nominations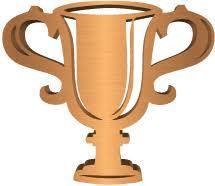 Once again we are calling all residents to be on the Lookout for a "Washington Township Senior Citizen of the Year!" Once spotted, be the first to nominate that special senior by filling out a Nomination form found on the senior website!
To qualify, the senior must have the following:
·       Be a Washington Township resident.
·       Volunteer work throughout the year to benefit other Seniors
·       Participate in Senior groups and  Recreation sponsored programs
·       Participate in Community organizations
So please come forward and make that special Citizen's day by nominating him/her by November 29, 2019 and submit it to the recreation office at: Washington Township Parks & Recreation, 50 Rock Road, Long Valley, NJ  07853.  Any questions please contact the office at (908) 876-5941.